News
Isobel Featured on The Arts Show on BBC2 Northern Ireland
Isobel was interviewed for BBC2 Northern Ireland and talked about her use of field recording within her new album In My Garden. She also recorded a special live version of Don't, a song from the album with a particularly striking field recording introduction. You can now watch both the interview and performance here.

In My Garden Out Now

Isobel's critically acclaimed third album In My Garden was released on the 1st of December. The album has already received praise by BBC Radio 6's Lauren Laverne and BBC Radio 2's Jamie Cullum. To stream, download and buy a CD click on the player below:
Little Sounds of Pain now available to download
Isobel's 2nd single from her forthcoming album In My Garden is now available to download. Little Sounds of Pain tells the story of Isobel's experiences of tinnitus, which she has suffered from for the last two and a half years. Therefore, all profits from the release will go to The British Tinnitus Association. Click on the song below to listen and to download.
The song is released alongside a podcast from The Dialogue Project, in which Isobel discusses how tinnitus has effected her life. You can listen to the podcast here http://understandingdifference.blogspot.co.uk
New Album 'In My Garden' to be released December 2013
Isobel's stunning new album will be released in early December 2013. The record has already received praise and airplay from BBC 6 Music's Lauren Lavern, and the album's first single, released in September, has already received high recommendations on the music blog circuit.
So, for now, pull up a chair, make a cuppa, and enjoy a lovely afternoon with Isobel's Gentleman:
New Single 'Gentleman' out on 21st September
Saturday the 21st will see the release of Gentleman, the first single from Isobel's new album In My Garden, Featuring the beautiful and talented Ruby Colley on violin and Isobel's voice and guitar, the song tells the story of taking tea with a very lovely young man. So, make an Earl Grey, butter a scone and pull up a chair to celebrate the singles release.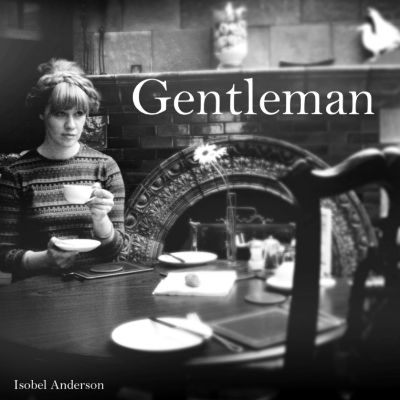 The Sussex Sessions - Released June 19th, 2013
During the last year, Isobel has been back in old blighty and has been playing with the very talented Ruby Colley. Together they have produced a three track EP called The Sussex Sessions, which consists of three traditional folksongs reinterpreted by Isobel and Ruby through voice, guitar and violin.
The EP is available to stream and download from their bandcamp site, but you can have a little listen here as well:
Isobel Collaboration with Passenger
Isobel will be collaborating with the very talented Passenger on his forthcoming album. Isobel has already lent her voice to two of his previous records, Wide Eyes Blind Love and Divers and Submarines.

In the run up to the release of Passenger's next record, Jarrad Seng and Milton Penflick filmed and recorded a live rendition of a song from the album on Brighton Beach with Stu Larsen.

New Releases for 2013:
Isobel will be recording a very special E.P with the divine Violinist Ruby Colley. Ever since they graced the acoustic stage at Glastonbury 2011, they have been delighting crowds far and wide and have decided to record a collection of folk songs to be released at the end of January 2013.

A solo album is also in the pipeline from Isobel. More info on that soon.